Qualcomm RB5 AMR Power Supply and Battery
Table of contents
Battery Info
RB5 AMR is powered by 2 12V battery packs in serial configuration, thus 24V output total. These battery packs are mounted behind each curved panel on the left and right. They are not to be removed. Please be aware of the wiring on how these batteries are connected.
RB5 AMR is configured to have around 6hrs standby/development time, 4hrs operational time.
Safety First! Do not disconnect/reconnect the batteries without trained supervision
Battery Charging
RB5 AMR has 2 12V battery packs in serial configuration and thus requires two 12V chargers (included). Align the red to red and black to black portions of the connector from charger to AMR. Do this with both chargers. Upon connection to a 120V outlet, the charger will display a red light. When charging is completed, the lights on the charger will turn green. Charging typically takes about 1.5-2hr for a full charge.
WARNING: BOTH chargers must be connected to the AMR in order for the batteries to be charged correctly and promptly.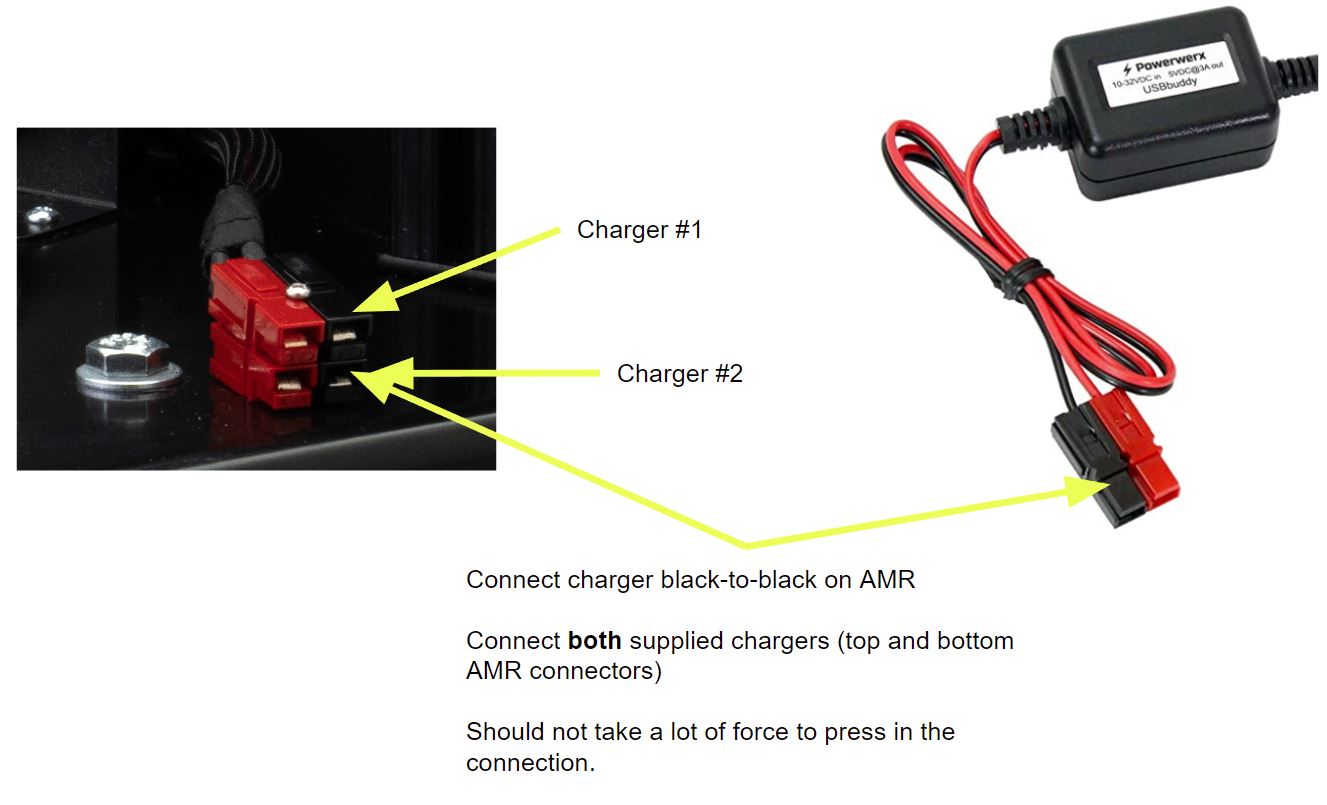 ---
---
---