Flight Core v2 USB to QGC
Table of contents
---
Hardware
J3 - USB / QGroundControl
To make a connection to QGroundControl (and power the Flight Core v2), use J3 with the recommended is MCBL-00010 (JST-to-micro-USB) for this interface, when adding your own micro USB cable.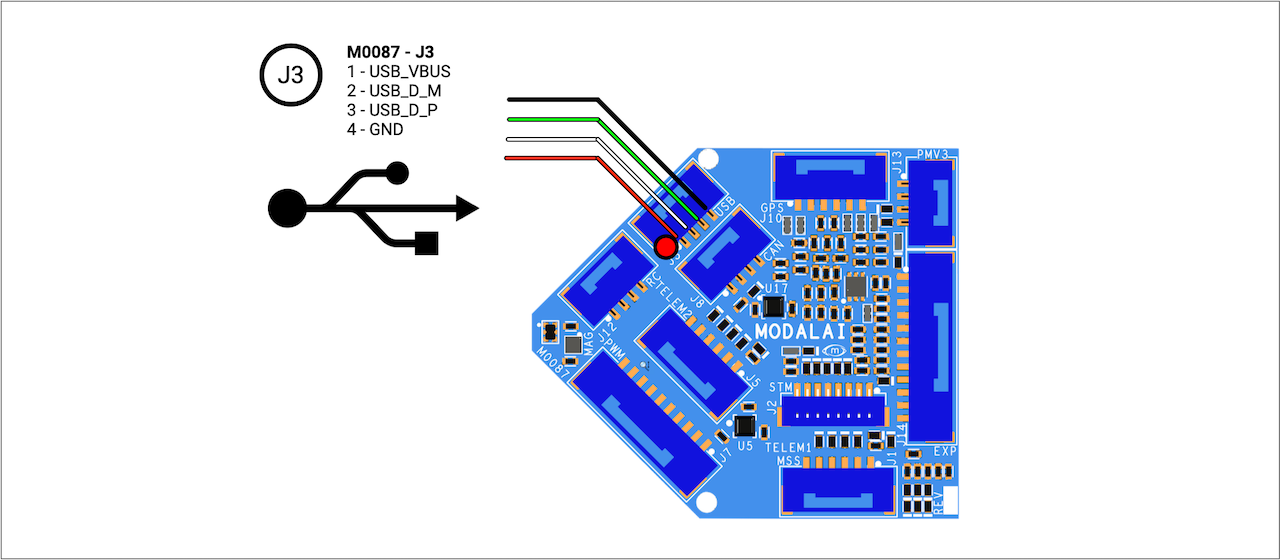 QGC Software Notes
All Host OS
To update FW, please see work around until updates work via QGC.
Windows Users
Please note, QGroundControl does not automatically make a connection to Flight Core v2 when running on Windows.
To make a connection:
have FCv2 connected over USB
go to Application Settings > Comms Links
click on Add
enter a name like "FCv2"
set baud rate 115200
click on the "Automatically Connect on Start" if you want
confirm the "Serial Port" is correctly listed
click OK
Select it from the list above, and click Connect.
---
---