ModalAI Technical Documentation
Welcome to ModalAI's technical documentation. ModalAI's goal is to have a complete, fully-documented, development environment for using its products for autonomous aerial and ground vehicles. If you see something missing, please contribute here, or ask for help here!
VOXL 2
VOXL 2 is the world's smallest and most advanced autopilot built in the USA
At only 16 grams, VOXL 2 boasts more AI computing than any other autopilot on the market and offers four times the computing of the previous generation. VOXL 2 integrates a PX4 real-time flight controller with an 8-core CPU, a GPU and NPU, seven image sensors, and TDK IMUs and barometer.
With support for Wi-Fi, 4G and 5G connectivity, VOXL 2 enables mission critical and beyond-visual-line-of-sight (BVLOS) navigation. This smaller-than-a-business-card and lighter-than-a-double-a-battery supercomputer autopilot will enable the next generation of smaller, smarter, and safer drones.
Why VOXL 2?
VOXL 2 advances the latest Qualcomm Flight RB5 5G Platform. Powerful onboard computing paired with advanced imaging capabilities makes VOXL 2 the smartest Blue sUAS autopilot to date. VOXL 2's seven concurrent image sensors enable advanced indoor and outdoor navigation including vision-based SLAM for AI and movement, GPS-denied navigation, obstacle detection and avoidance.
Finally, VOXL SDK runs on VOXL 2. Developers can quickly bring their projects up to speed with VOXL 2's open development platform. VOXL SDK offers support for popular open source applications, such as PX4, Linux Ubuntu 18.04, ROS 1, ROS 2, Open CV, Docker, and TensorFlow Lite.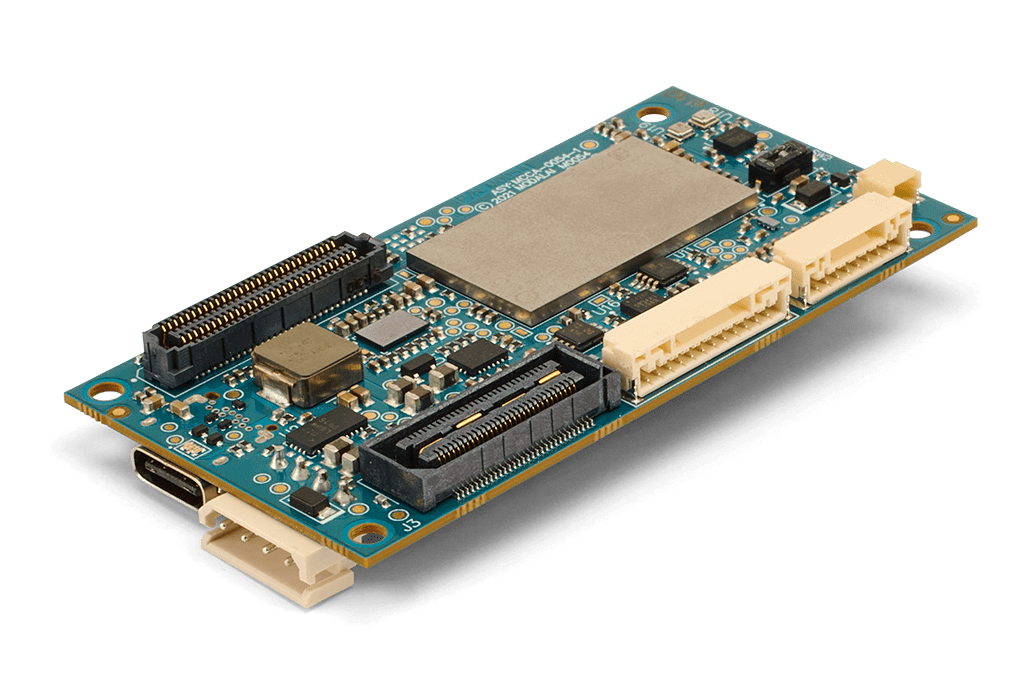 Get Started with VOXL 2
Buy here, then follow the VOXL2 Quickstart Guide and the rest of our user manuals in the bar on the left!
---
VOXL 2 and Associated Products
Sentinel
Sentinel is ModalAI's most advanced development drone to date. Sentinel is powered by VOXL 2 and integrates the QRB5165 processor, 7 image sensors, a PX4 flight controller, advanced onboard AI and 5G connectivity. Sentinel is the next generation Blue UAS Framework autopilot.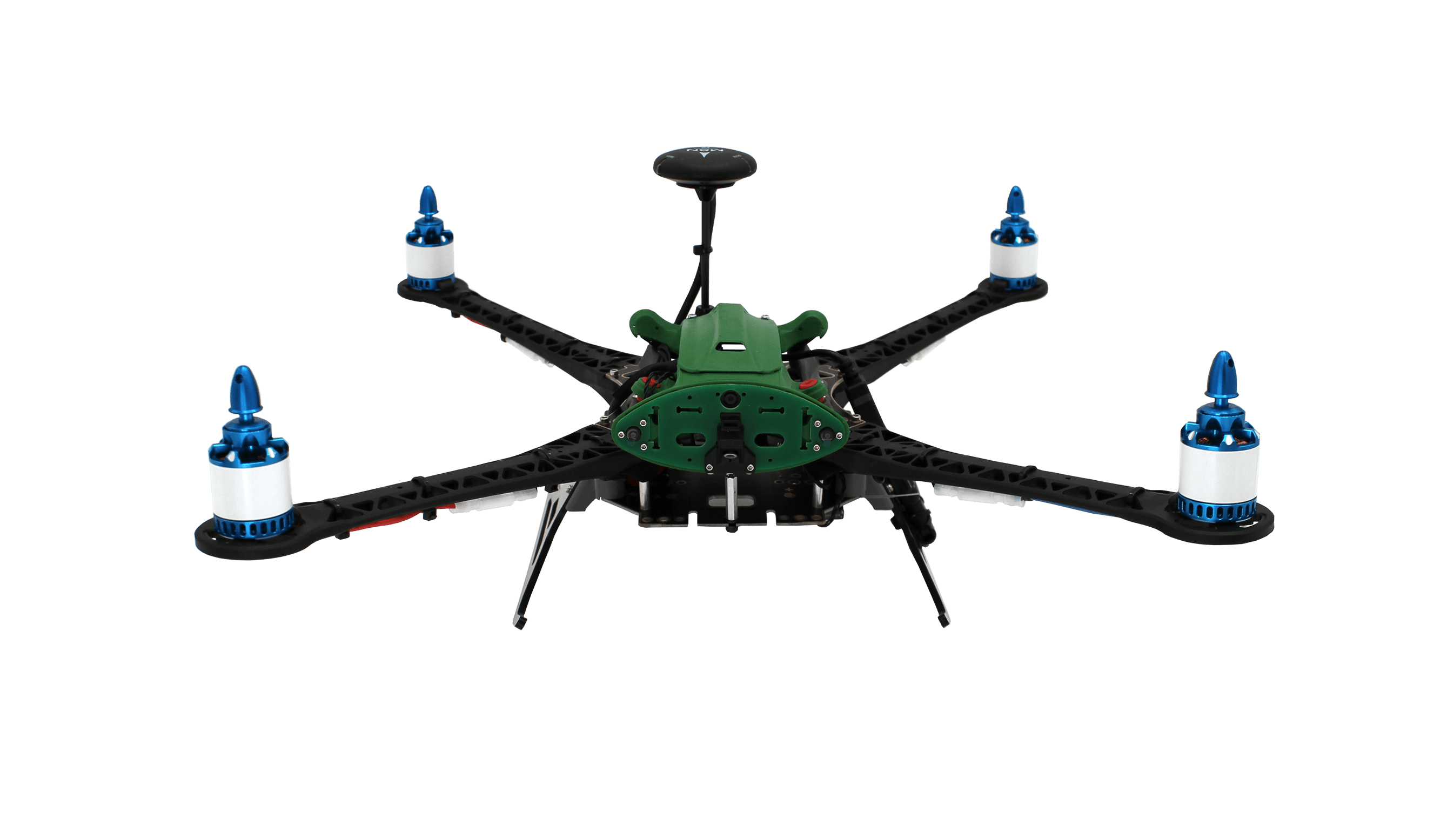 ---
Qualcomm Flight RB5 Platform
Qualcomm Flight RB5 is a comprehensive drone reference design with low-power, high-performance heterogenous computing, artificial intelligence engine that is designed to deliver 15 TOPS, long-range Wi-Fi 6 and 5G (Optional) connectivity, support for 7 image sensor concurrency, computer vision, and vault-like security.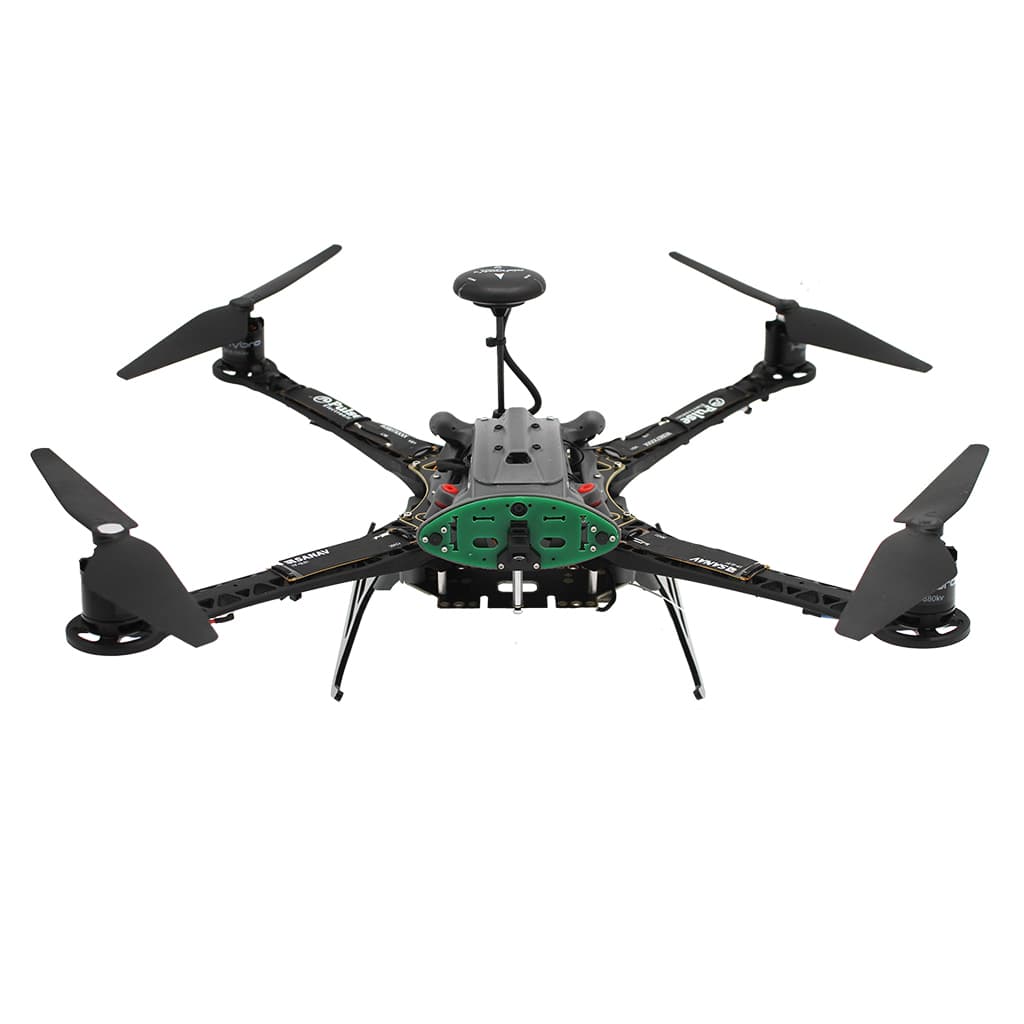 ---
Seeker Development Drone
Seeker is the world's first micro-development drone with SWAP-optimized sensors and payloads optimized for indoor and outdoor navigation. At 550g, Seeker boasts up to ~27 minutes of flight time. The carbon air frame, self-contained VOXL CAM, and tilted rotors make it perfect for navigating through tunnels, scaffolding, bridges, and more!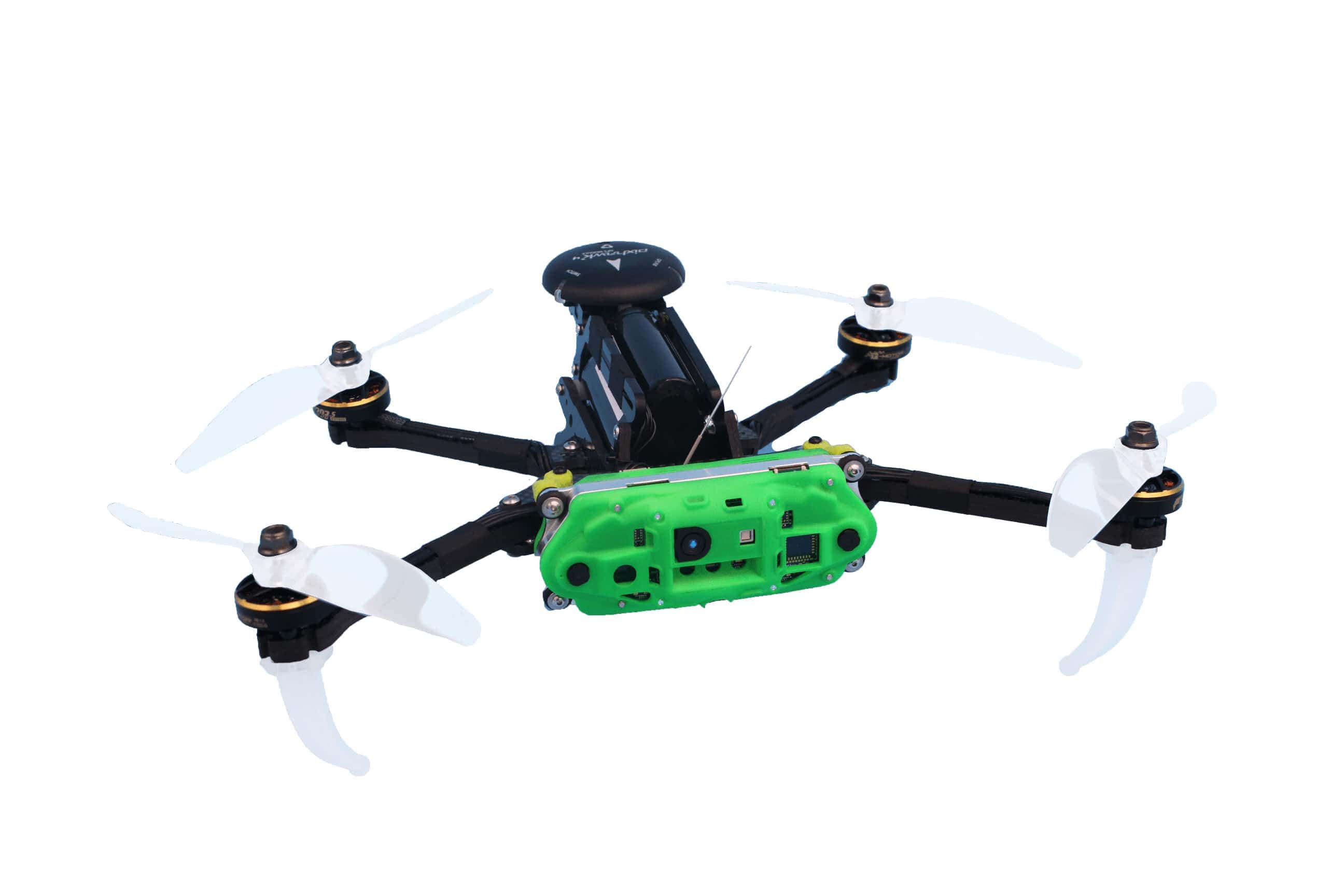 ---
VOXL
VOXL is ModalAI's PX4 companion computer than enables the smallest autonomous drones with VIO and collision prevention. Based on the Qualcomm Flight Pro architecture, VOXL can be paired with Flight core for obstacle avoidance and indoor or outdoor GPS denied navigation.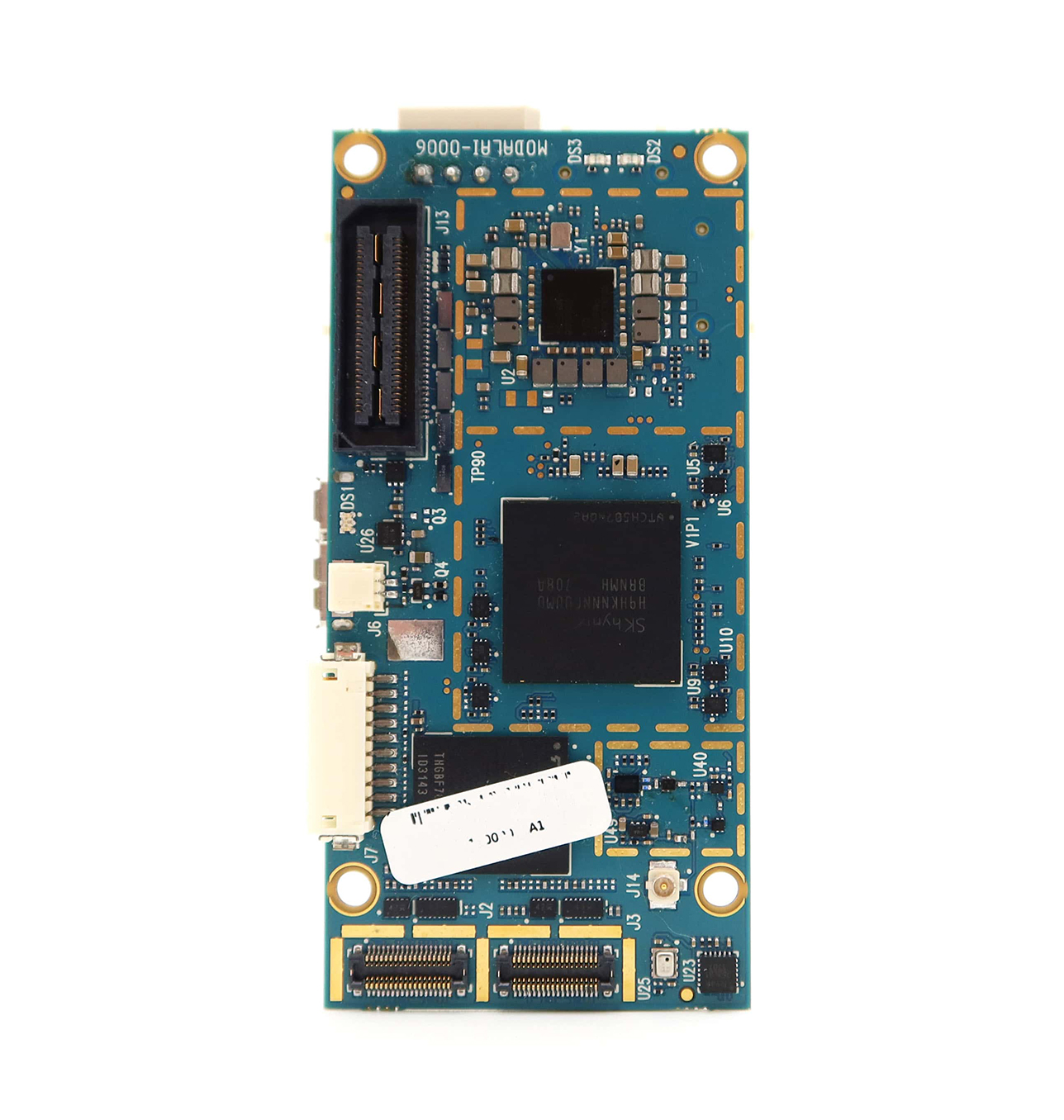 ---
Flight Core
Flight Core is a PX4 and Ardupilot Drone Flight Controller - Assembled in the USA, Flight core can be paired with VOXL for obstacle avoidance and indoor or outdoor GPS denied navigation. Fight Core can also be used as a standalone high performance flight controller.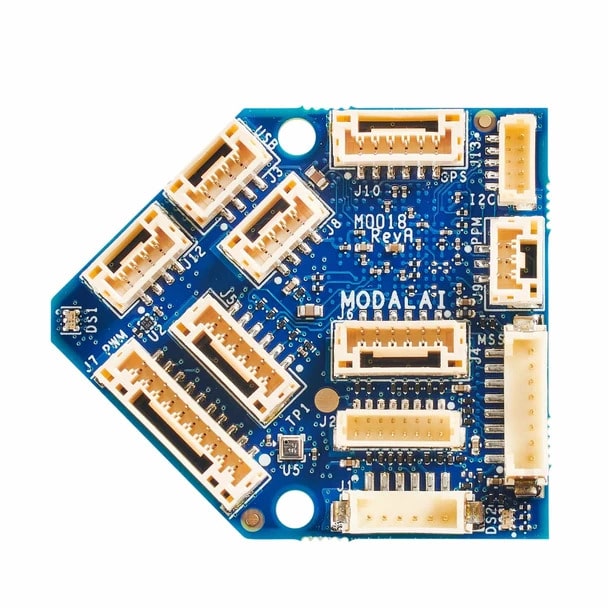 ---
VOXL m500 Development Drone
VOXL m500 allows you to quickly bind and fly autonomously. Our m500 drone is built from the popular s500 hobby kit and includes a VOXL Flight Deck configured and tested for GPS-based autonomous flight and indoor GPS-denied navigation. Obstacle avoidance stereo cameras come mounted and calibrated. This is a powerful Qualcomm Snapdragon reference drone, ready for advanced autonomy development.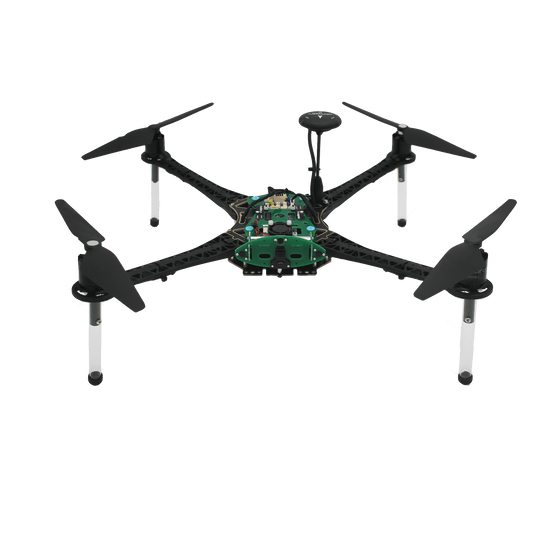 ---
VOXL Flight Deck
The VOXL Flight Deck is a fully assembled and flight ready drone development platform hosting a ModalAI VOXL drone and robotics companion computer paired with the ModalAI Flight Core PX4 flight controller. The Flight Deck comes pre-configured with Tracking, Stereo and Hi-Res optical sensors, providing the easiest way to add US built GPS-Denied Navigation and Obstacle Avoidance to a vehicle. The Flight Deck weighs only 91g.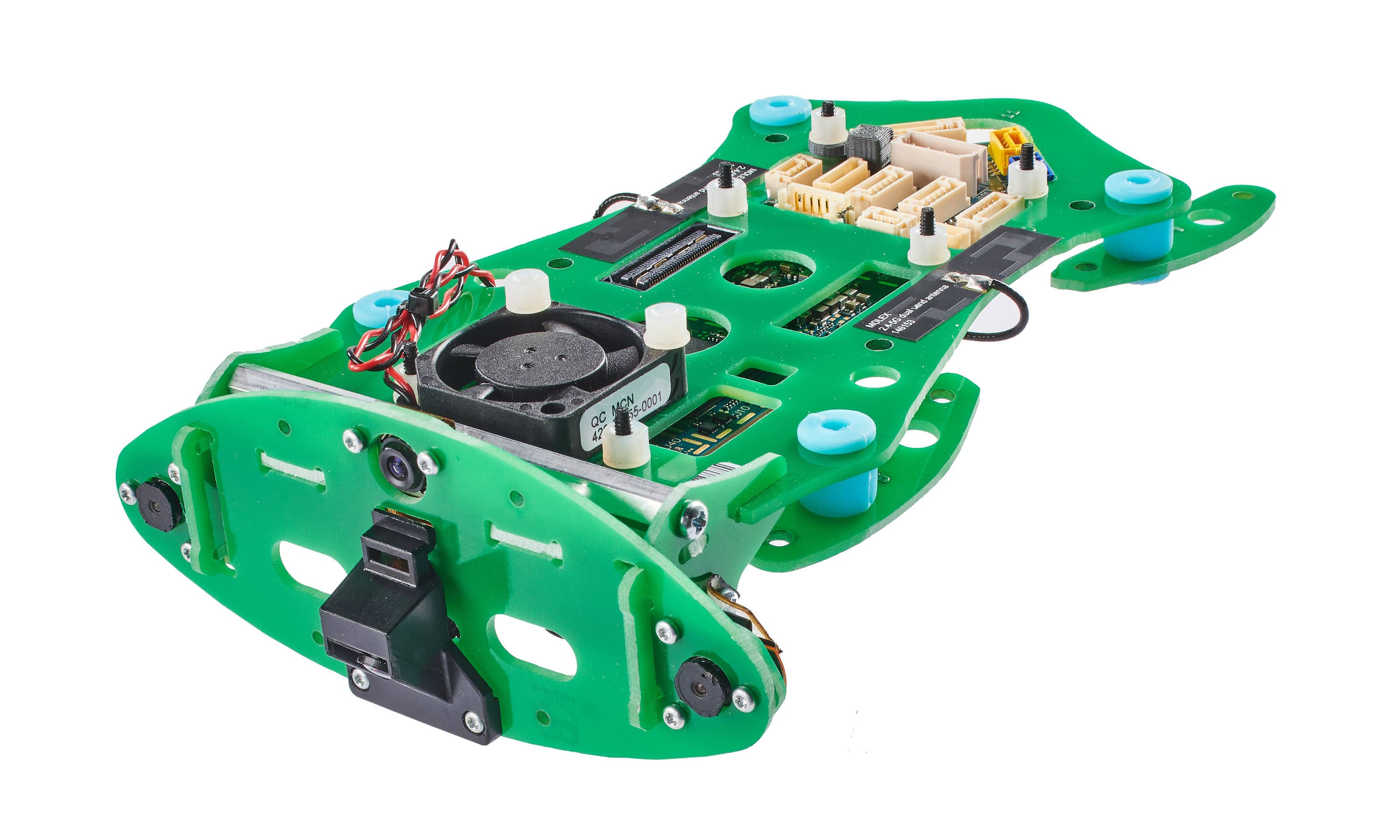 ---
---